Handcrafted jewellery made by our family for yours
As one of New Zealand's most experienced jewellery manufacturers and valuers, Jubilee Jewellers are committed to delivering exceptional quality pieces of jewellery that will be cherished and loved by your family for generations.
Bring your dream into reality
Custom made & bespoke rings
Working along side you, we will create the ring of your dreams whether it be a classic engagement ring or a bespoke showstopper.

You will speak directly to our talented Master Jewellers who will expertly craft your pieces.

For that extra special personalised touch, we can engrave your ring with initials or a date which marks a significant occasion.
Engagement & wedding rings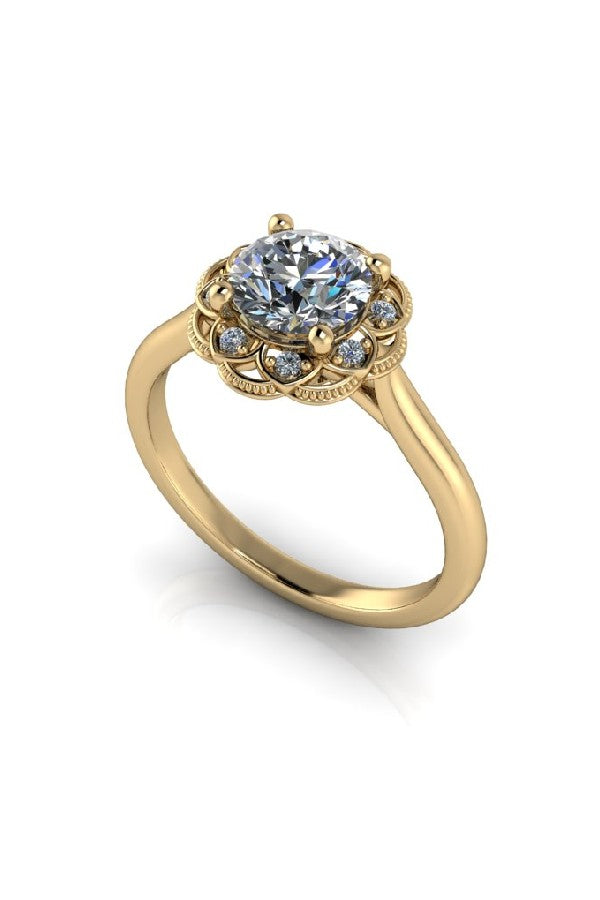 bring your jewellery back to life
Jewellery repairs & restorations
Celebrate and preserve your family's heritage.
Our restoration service can bring your family heirlooms and antiques back to their original beauty.
Or alternatively, we can take your precious pieces and craft them into something new for you.
Repairs & restoration service
Garden of Dreams - silver necklace
Regular price

Sale price

$780.00
Garden of Dreams - reminiscent of a blooming garden

Relax and stroll through a magical garden where nature's artistry is in full bloom. The air is filled with the delicate fragrance of a thousand blossoms, as vibrant petals sway in harmonious dance. Each step takes you deeper into a world where colours burst forth, where time stands still, and where the very essence of life blooms with beauty that is truly breathtaking.
Garden of Dreams features four gemstones:
pink sapphire round cut 1.4mm 

peach sapphire baguette cut 4.5mm x 2mm

peach sapphire pear cut 5mm x 3.2mm

blue sapphire pear cut 4mm x 3mm
Pendant and chain:

Pendant is made from continuum silver and is 20mm in diameter

45cm cable link chain
Introducing Scattered Dreams, our unique pendant necklace collection.
When we designed this collection, our vision was to create exquisite pieces that represent a glistening star in the night sky of your imagination. A constellation of stones dances freely, capturing the essence of your aspirations and weaving them into a brilliant, tangible dream.
Carefully selected gemstones of varying shapes, sizes, and colours are expertly arranged within a continuum sterling silver circle, guaranteeing that no two pendants in the Scattered Dreams collection are ever the same. This ensures that each piece possesses an intrinsic value, making it a uniquely irreplaceable treasure.
SKU: CSP00018
Prices are in NZD.
Shipping

FREE shipping.

Need it in a hurry? Select 'pick up' from our Central Wellington studio & workshop and we'll do our best to have it ready for you when you need it. We highly recommend you contact us prior to purchasing to ensure we can meet your expectations.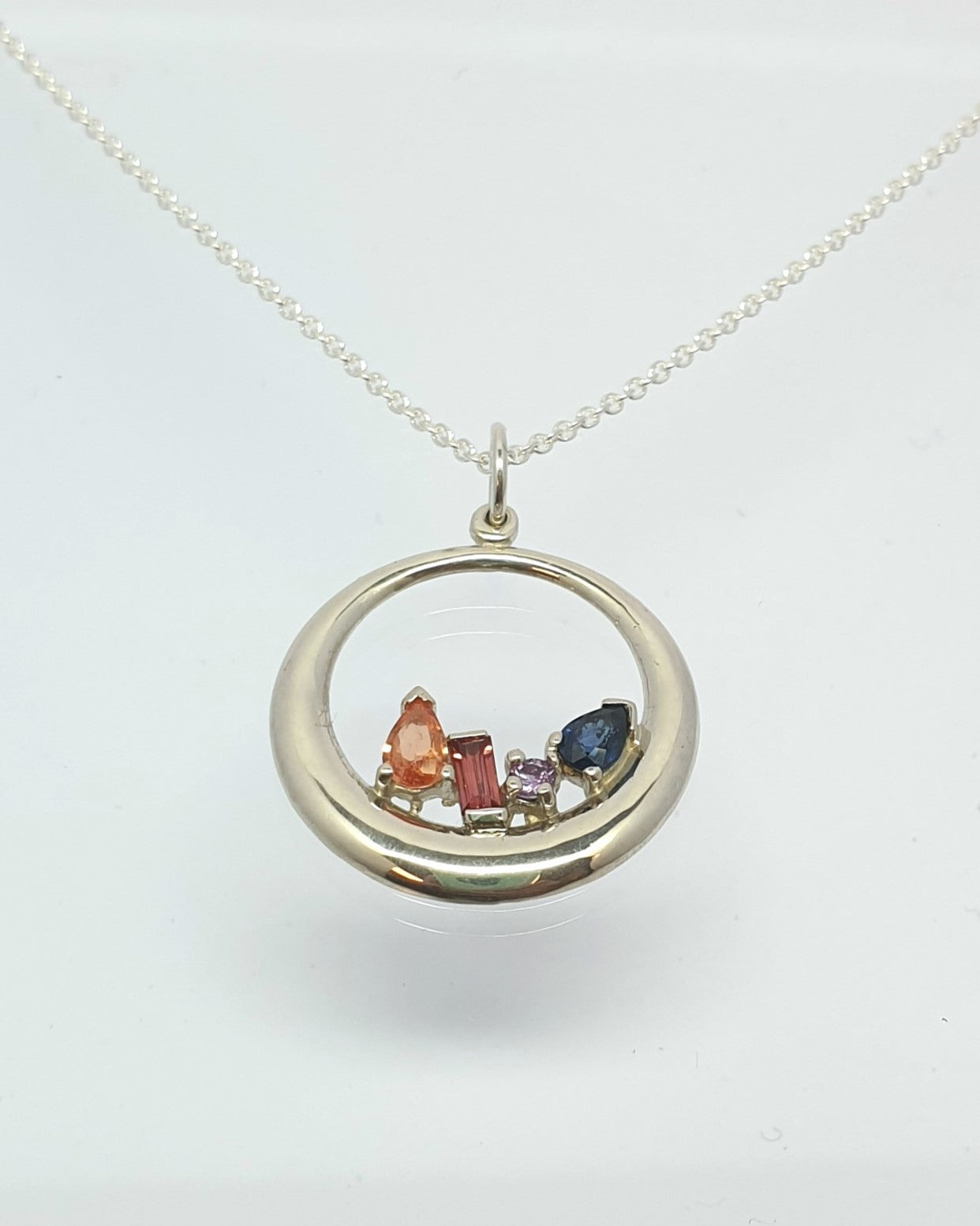 Why choose us
Suport Local

100% family-owned and operated Kiwi business

Made With Love

Each piece is crafted to the highest quality

Ethical & Sustainable

Ethically sourced and sustainably mined stones and metals.

Free Shipping

Free shipping on all orders within New Zealand